Grow a great career with the company that grows great brands
AVI LIMITED is home to many of South Africa's leading and best-loved brands! Listed on the Johannesburg Stock Exchange and centred on the FMCG market, AVI's extensive brand portfolio includes more than 50 brands. Our brands span a range of categories including hot beverages, sweet and savoury biscuits and snacks, frozen convenience foods, out-of-home ranges, personal care products, cosmetics, footwear, accessories, and fashion apparel.
From the corporate head office to our operating environments, there is a diversity of opportunities available within the group: from fishing to fashion, marketing to manufacturing, IT to innovation, and more. From leadership for artisans within many of our factories, to graduate recruitment programs for top-performing graduates nationwide, we also offer great training opportunities for new recruits.
We place high importance on the ability of our people to innovate and add value to all stakeholders through the work that they do. We strive to create an environment where employees can contribute to the performance of the Company whilst realising their personal goals through their work. This has resulted in a company filled with top-performing people who share a common passion to grow and succeed.

AVI's atmosphere is one of excitement run at a demanding and fast pace. Our Company is personal enough to ensure that each individual's efforts are seen and appreciated whilst professional enough to show that we mean business.

If you are the kind of person who will thrive in this challenging environment, we would be happy to hear from you.
What Our People Say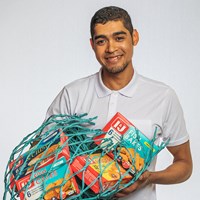 Naseer Anthony
Mechanical Engineer
"I am very proud to be a graduate working within I&J because of the amazing opportunity to gain practical knowledge of the vessel systems and equipment under highly experienced mentors."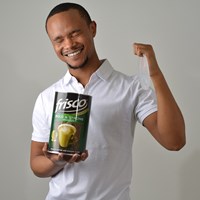 Katlego Rammutloa
Industrial Engineer
"I am proud to be on the graduate programme working within National Brands Limited. I am allowed to show my worth and make real contributions to the business. I appreciate this opportunity to grow and develop."
Asanda Nkonyane
Quality
"I am proud to be a graduate, working in a company that grows great brands and people. I've had the opportunity to work closely with senior and experienced staff within National Brands Limited and felt supported in my development."